CHANTELLE RENDALL FLYS THE FLAG AT THE 2012 INTER DOMINION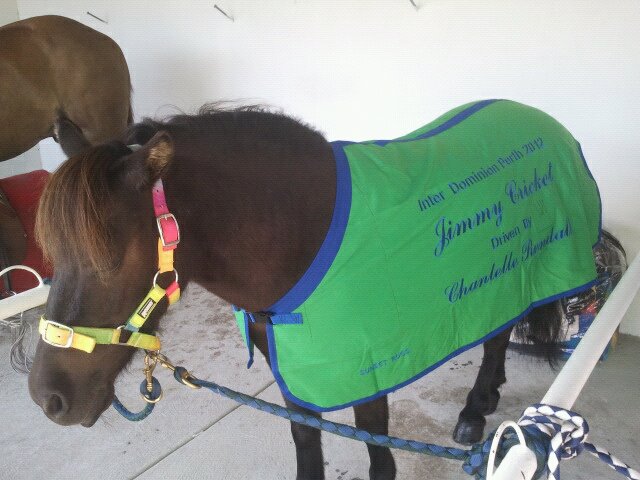 Jimmy in his special Inter Dominion Rug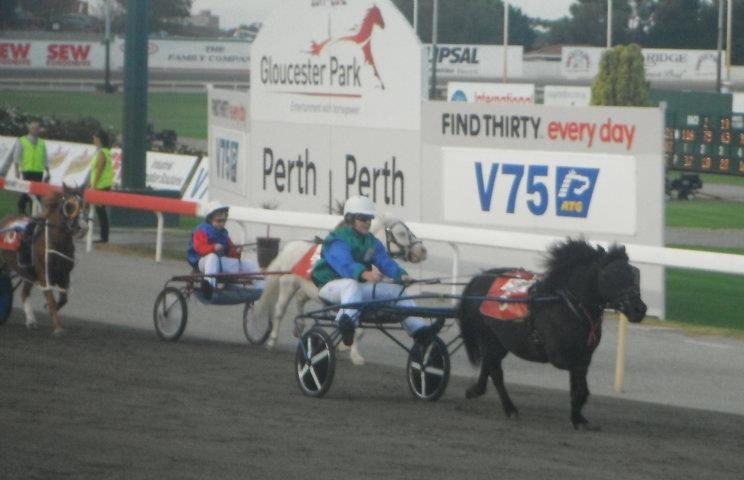 Jimmy Cricket and Chantelle Rendall racing at Gloucester Park
Former Western Australian and competent young driver Chantelle Rendall returned recently to her home state to represent the SAHRPA in the 2012 Perth Inter Dominion at Gloucester Park. It was a disappointing start for Chantelle when her favourite pony Wynkie Sweet Fairytales, which was a birthday present from her parents a few years ago was unable to make the trip when she came down with a runny nose and a high temperature on the morning they were due to leave. This had been Chantelle's dream for the past two years to take Fairy over to Perth and show her competing to all her family and friends. Luckily for her it had been decided to take 3 ponies originally on the trip so she was still able to go.
While Chantelle took the easy trip over by plane her mum, Jane Clydesdale and Richard Marsden of Kohnke's Own took to the Nullarbor with Jimmy Cricket and Little Paleface. John Crawford's 17 year old pony Jimmy came out of a 7 year retirement this season and gave Chantelle a lot of fun running a 4th and two 3rds in the heats. Leading into the final on Friday 2nd March Jimmy was listed third on the point's scoreboard, quite an impressive effort by a South Australian pony out of retirement. Jimmy finished 4th in the final of 12 runners which was won by the Queensland representative Paleface Katie who was in a class of her own winning the final of the 10.2hh class by 200 metres.
In the 13hh class Little Paleface who is owned by Emma Johnson finished 7th and 6th in his heats and 8th in the final which was won by WA's own, Lukes Lady, who also won very impressively. Jane and Chantelle said the speed these ponies race at was such an eye opener.
Outside of racing the pony's, the dream continued for Chantelle when she was able to hold Im Themightyquinn after he won 2012 Inter Dominion final next to her idol Gary Hall jnr and to top things off he signed her driving pants. Next highlight for Chantelle was being able to pat, lead and feed carrots to a champion in his day, 32 year old Village Kid making the trip to Perth even more memorable. Jane and Chantelle were very appreciative for the time and kindness given by Gary Hall jnr, Mr and Mrs Horn and their granddaughter Tammy.
Leading a busy schedule Chantelle returned home by plane as she had a commitment and responsibility with sports day nearby and being house sports captain at Trinity College North while her mum and Steve Branson returned across the Nullarbor with the ponies.
Overall, it was a hectic, but very memorable trip made easier by the welcoming hospitality shown to the interstate competitors by the WA Be Active Pony Trots committee and participants.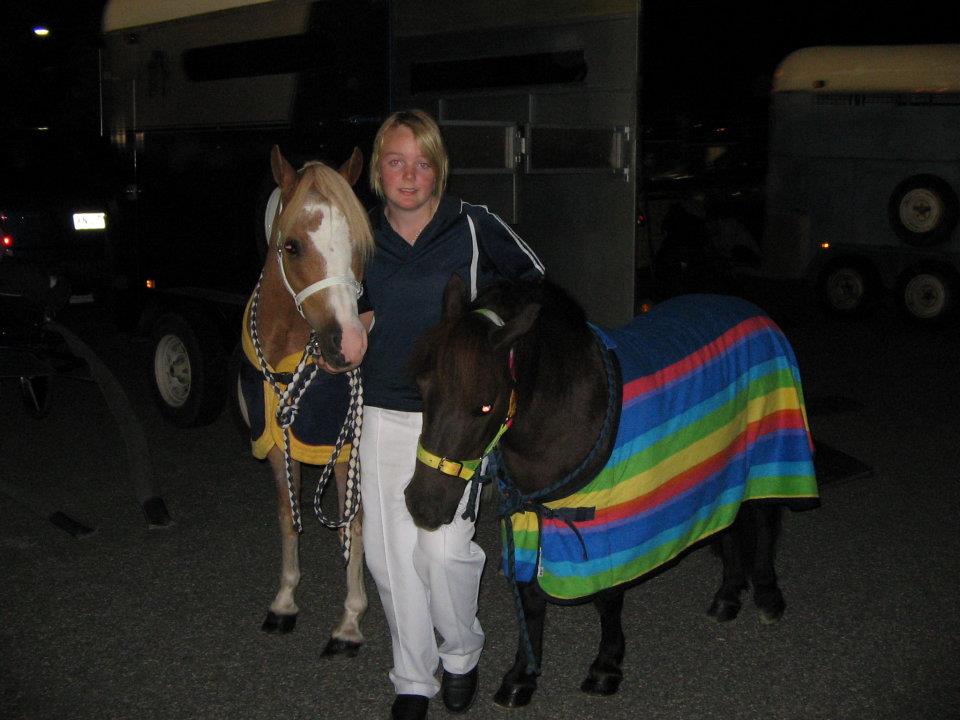 Little Paleface and Jimmy Cricket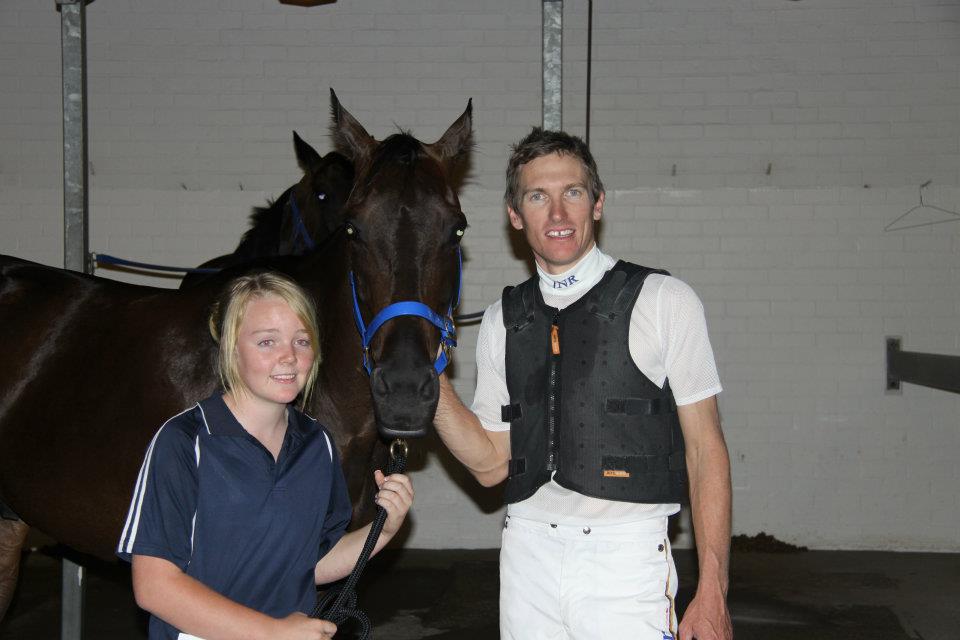 Im Themightyquinn and Gary Hall jnr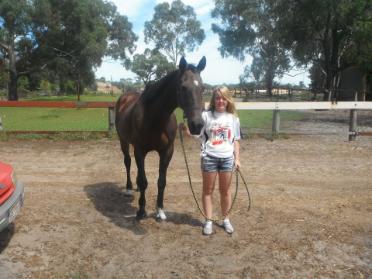 Village Kid and Chantelle