RESULTS
Royal Adelaide Show 2009
6 September 2009
HEAT 1
1st – Whataday – Jessica Pascoe
2nd – Magpie Mary – Jodie Billinger
3rd – Wandarra Tess – Samantha Pascoe
4th – Till We Meet Again – Brodie Webster
5th – Crackerjack – Jacob Starick
6th – Spirit – Shannon Platts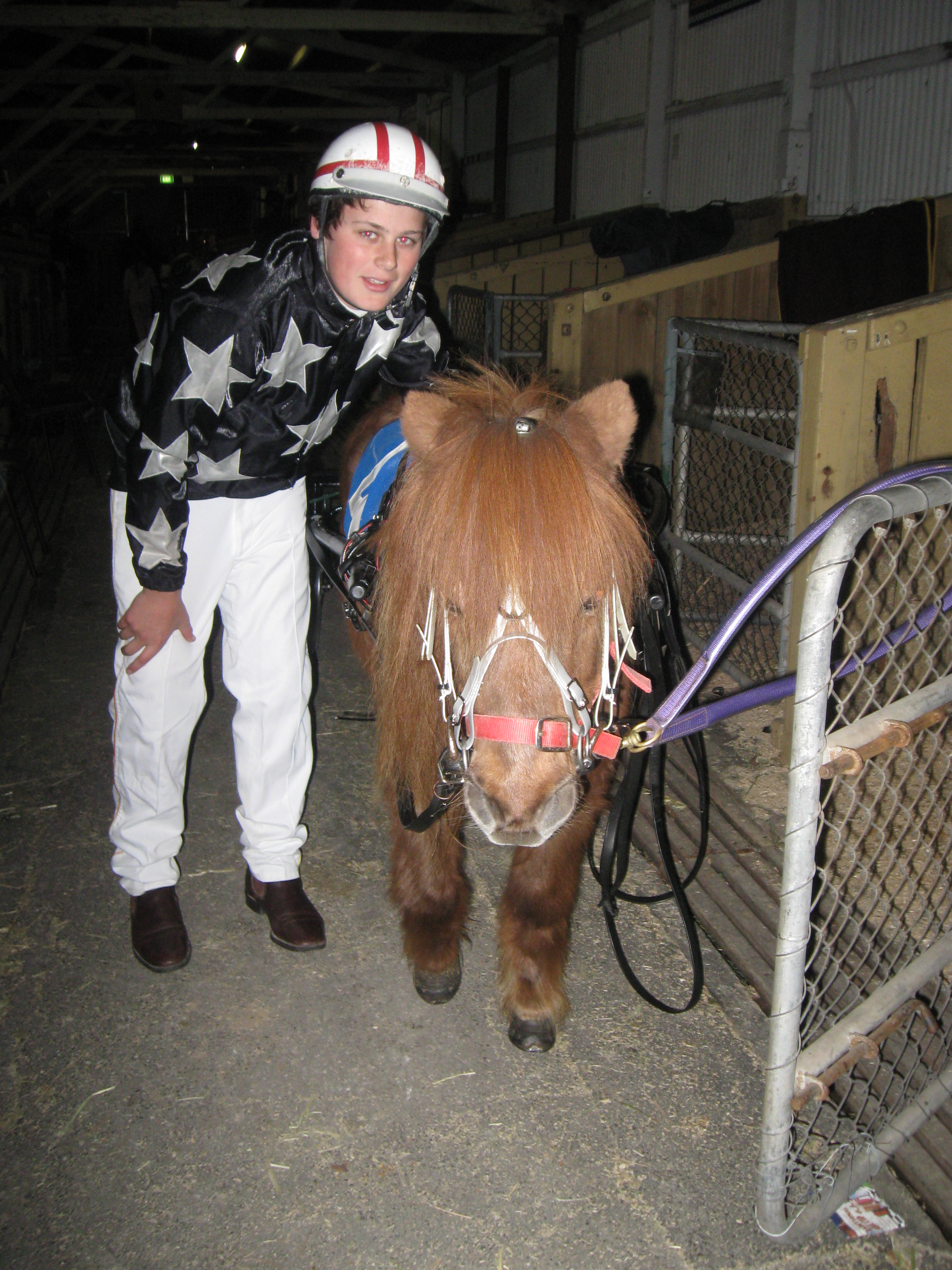 Till We Meet Again & Brodie
There was a small crowd at the Royal Adelaide Show tonight with a few light showers while we were waiting to go onto the track. Whataday with Jessica Pascoe on board started off Cone 1 and maintained a big lead heading into the back straight, stablemates Magpie Mary and CrackerJack kept together until leaving the back straight when Crackerjack went for a gallop, Magpie Mary then kicked away to chase down Whataday with Till We Meet Again and Wandarra Tess hot on her heels. Whataday gave plenty in the run to the line to hold off Magpie Mary with Wandarra Tess getting up for third. Jacob Starick who drove Crackerjack for young Kaycee Carey tonight and is a retiring driver at the end of the season was able to take the reins one more time before turning 17 years.
HEAT 2
1st – Wandarra Tess – Dannielle Hill
2nd – Till We Meet Again – John Crawford
3rd – Whataday – Wayne Hill
4th – Crackerjack – Courtney Wise
5th – Spirit – David Harding
6th – Magpie Mary – Jake Webster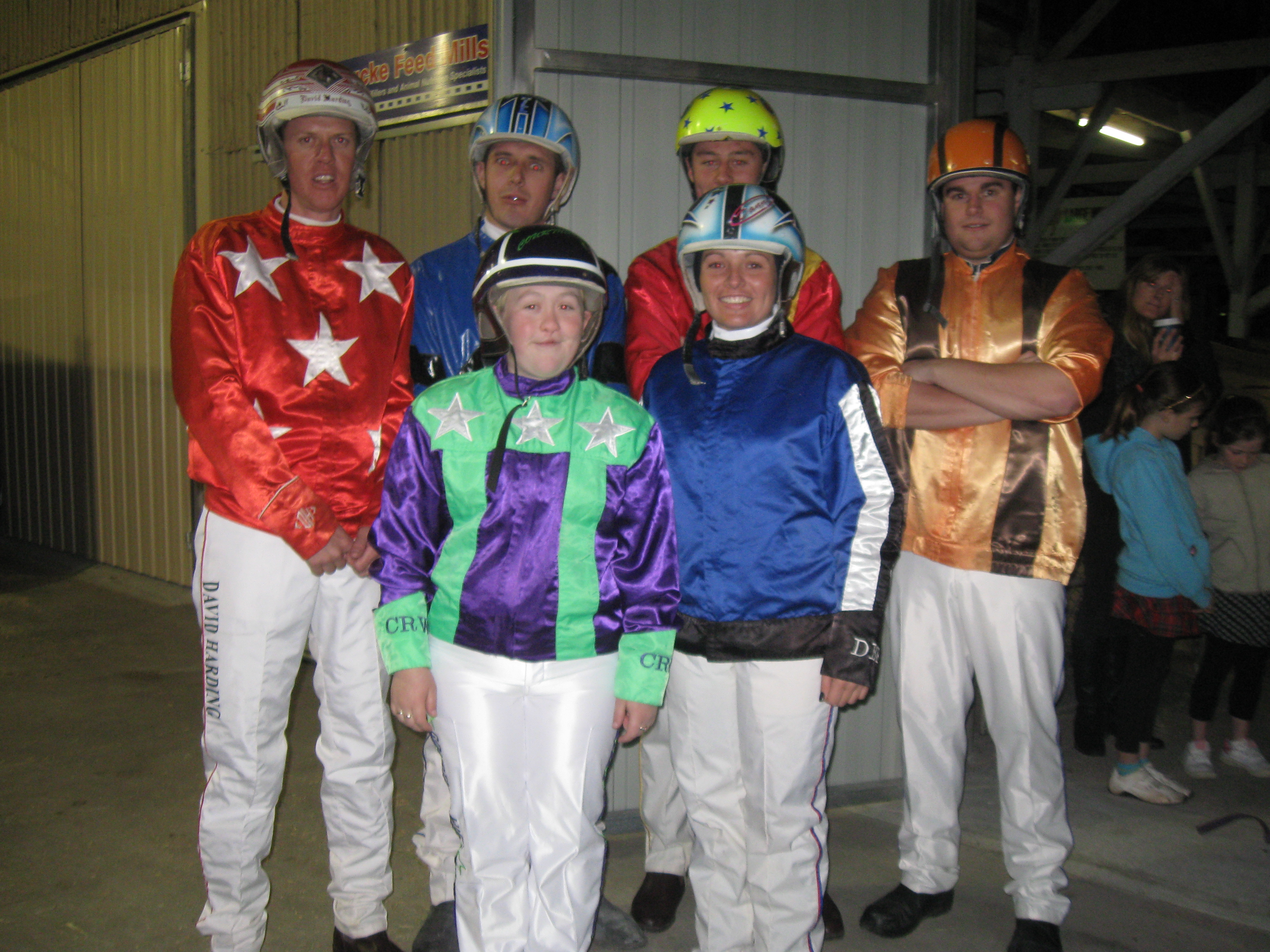 Invitation Past Pony Drivers
This race was for past pony drivers and was quite a sight watching some of the young lads sitting in the sulkies which are made for 6 year olds wondering what to do with their legs, however, the two ladies in the field didn't look out of place at all. Heading into the back straight it was a bunched field with ponies boxed in and Wandarra Tess coming 3-wide, you could have thrown a blanket over them at this stage, however, when Dannielle Hill let Wandarra Tess go he burst to the lead to hold off Till We Meet Again with 5 lengths separating first to last placing.
We would like to thank the Past Pony Drivers for making an effort and coming to the Royal Adelaide Show.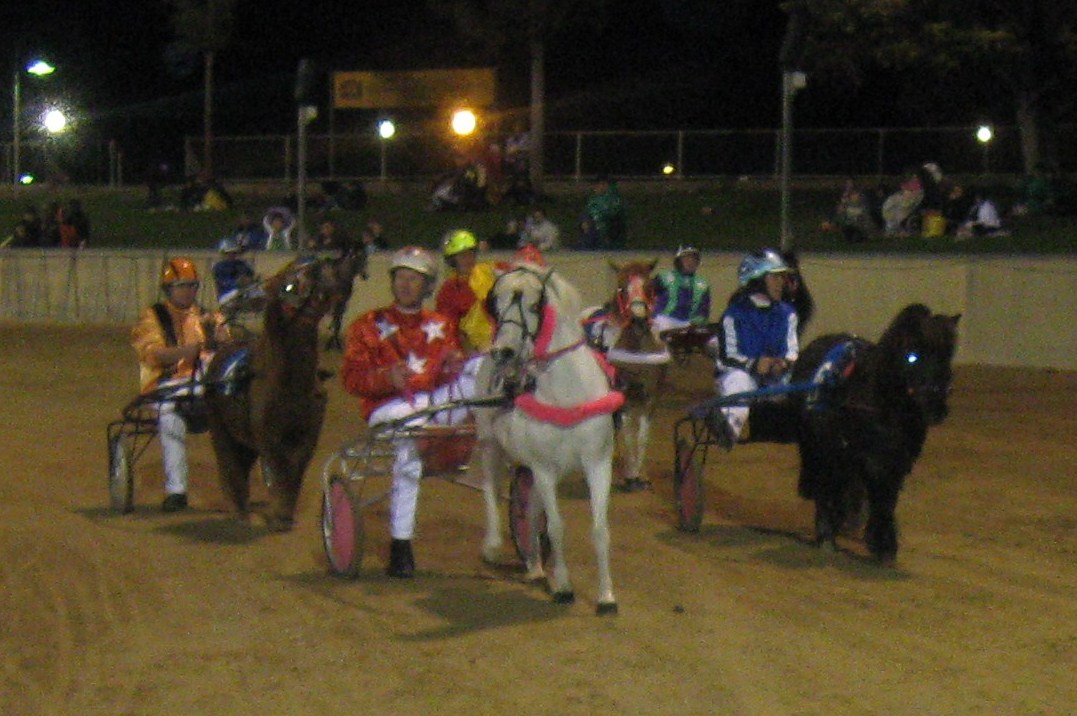 HEAT 3
1st – Whataday – Jessica Pascoe
2nd – Spirit – Shannon Platts
3rd – Till We Meet Again – Brodie Webster
4th – Wandarra Tess – Samantha Pascoe
5th – Crackerjack – Jacob Starick
6th – Magpie Mary – Jodie Billinger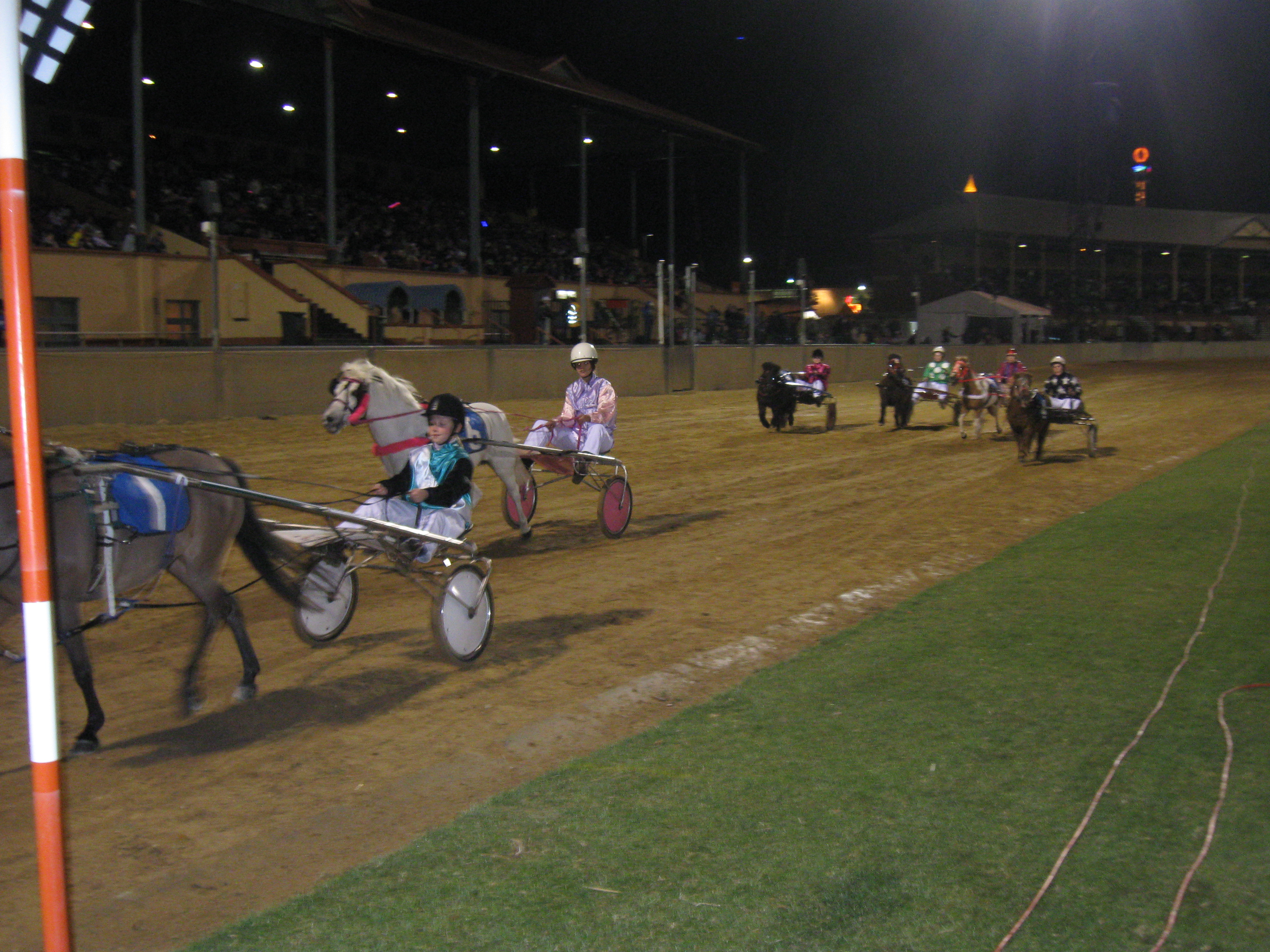 Whataday and Jessica winning
Heat 3 was a carbon copy of Heat 1 where Whataday was able to maintain a big lead for the majority of the race. Spirit joined Magpie Mary and Crackerjack on Cone 2 at the start and stuck together for most of the race with a gap back to the backmarkers Till We Meet Again and Wandarra Tess. Turning for home Whataday still had a nice lead but Spirit was chasing hard with a group of three Magpie Mary, Crackerjack and Wandarra Tess together and hot on their heels Till We Meet Again. Over the line Whataday won by a length ahead of Spirit who tried very hard and a small gap back to Till We Meet Again who obtained an inside run to get up for third. This gave Jessica Pascoe a double for the night and she was elated.