RESULTS
Royal Adelaide Show 2009
9 September 2009
HEAT 1
1st – Whataday – Jessica Pascoe (Cone 1)
2nd – Chilli Knights – Brodie Webster (Cone 2)
3rd – Wandarra Tess – Samantha Pascoe (Cone 3)
4th – Spirit – Shannon Platts (Cone 1)
5th – Little Paleface – Emma Johnson (Cone 4)
Scr – Mr Murphy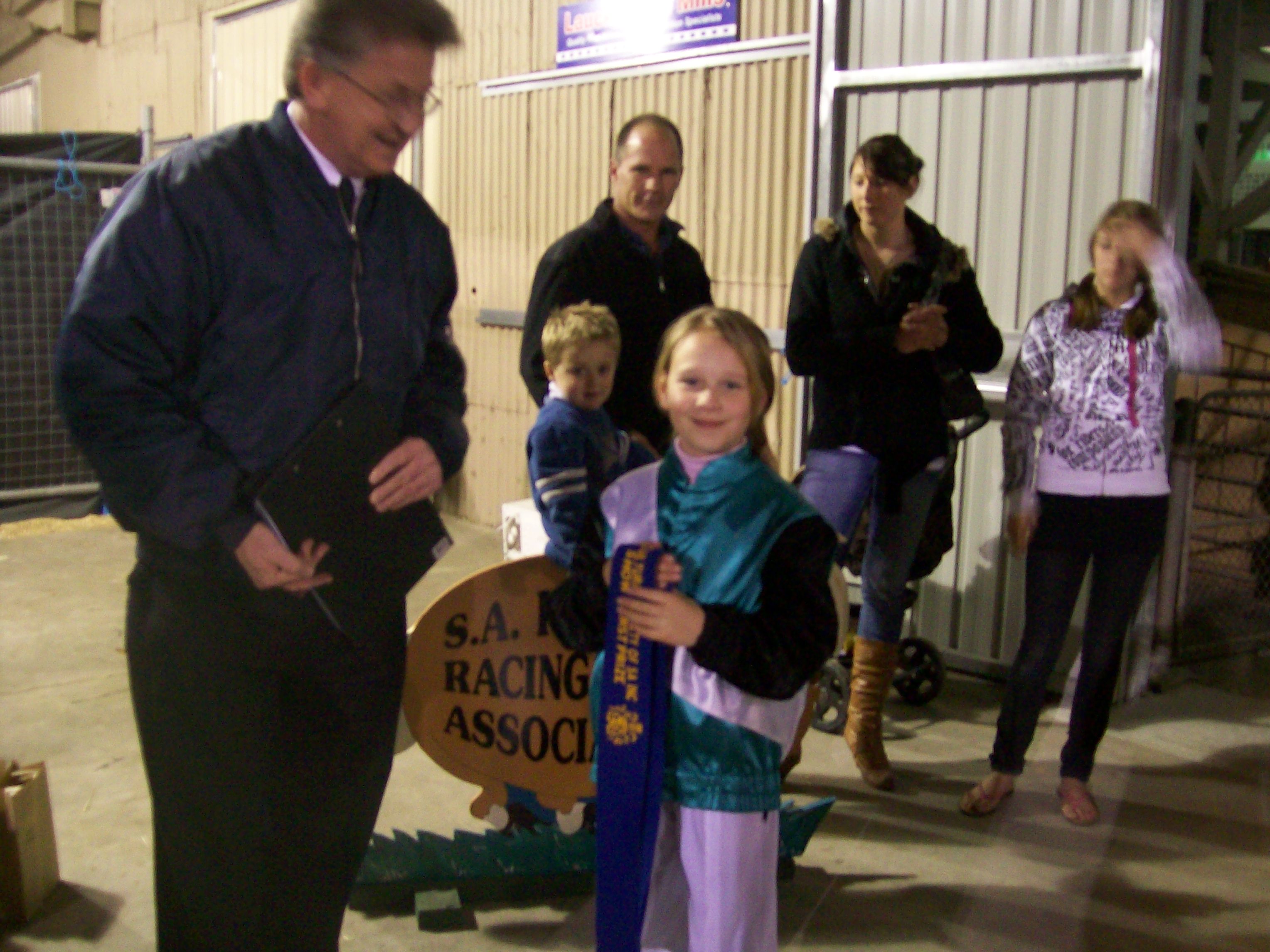 Rod Basto presenting 1st Ribbon to Jessica Pascoe
It was a cold night at the Royal Adelaide Show tonight and in Heat 1 all the ponies began well. After they said go, Whataday led and Spirit took the trail. Chilli Knights led the chase from the backmarkers Wandarra Tess and a long long way back Little Paleface. Whataday found something on the turn for home, but just as Jessica Pascoe started to look like winning, Chilli Knights loomed up and Wandarra Tess was ready to pounce until he galloped and Samantha Pascoe had to grab hold. Whataday fought off the challenges to win in a bunched finish from Chilli Knights and Wandarra Tess. Spirit held on for fourth ahead of Little Paleface who made up a lot of ground.
HEAT 2
1st – Chilli Knights – Brodie Webster (Cone 3)
2nd – Wandarra Tess – Samantha Pascoe (Cone 4)
3rd – Little Paleface – Emma Johnson (Cone 5)
4th – Spirit – Shannon Platts (Cone 1)
5th – Whataday – Jessica Pascoe (Cone 2)
Scr – Mr Murphy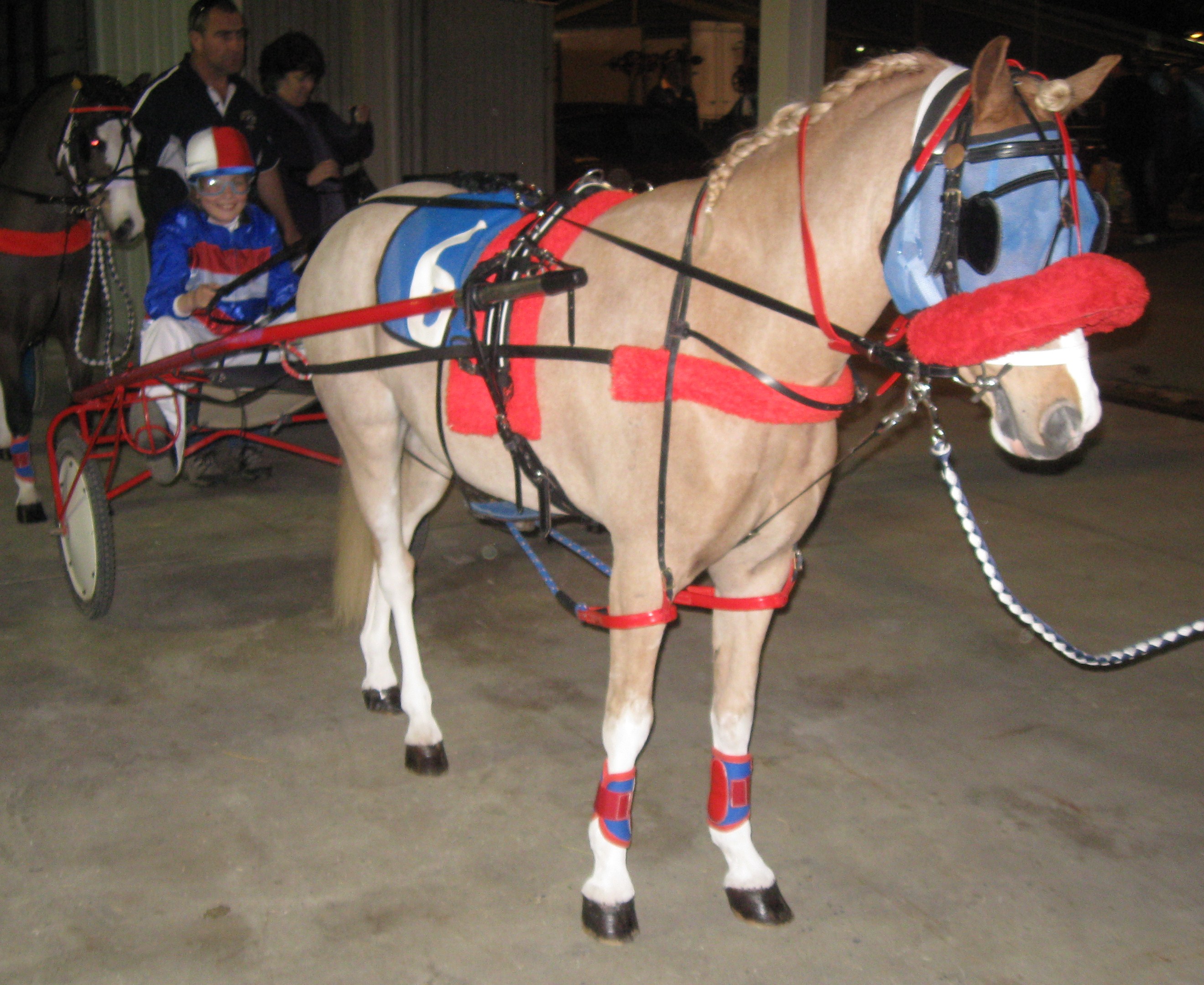 Little Paleface & Emma Johnson
As the ponies weren't allowed in to the arena until late tonight we were only able to run two pony races. In Heat 2 Wandarra Tess began quickly then galloped. Spirit who was off the front mark was well clear of Whataday but didn't want to run. Chilli Knights went quickly down the back to take the lead and shot away with an unassailable lead. Wandarra Tess seemed to trot well and made good ground with Little Paleface coming from well back for a close third.